What is the email login CAPTCHA?
In an effort to protect your email account from unauthorized account access and to enhance security for our users, we have introduced CAPTCHA security on our Sparklight email login. After three failed email login attempts, a CAPTCHA verification will pop up to ensure the login attempt is coming from a legitimate user.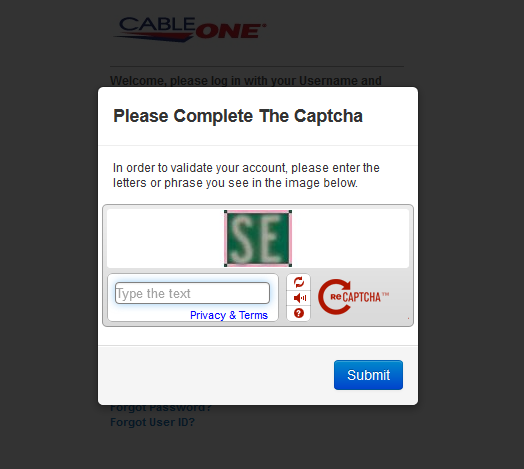 CAPTCHA verification helps to prevent data theft by automated login systems and protects users from having their accounts compromised by third parties. The CAPTCHA is case sensitive; if the letters are capitalized, they will need to be entered in upper case. After the CAPTCHA has been entered you will be asked to login using your username and password again. The email account will be locked for thirty minutes if the CAPTCHA or email login is not completed correctly after 3 attempts.