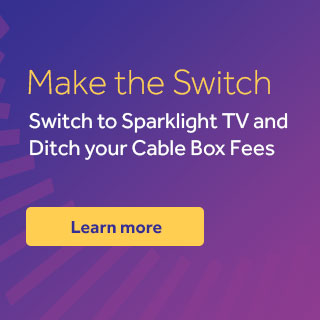 Do I Need a Digital TV to Get Digital Cable?
Sparklight provides the necessary equipment so that digital cable will work with any TV, and provide a state-of-the-art digital receiver that will deliver digital quality picture and sound to your TV.


Do I Need a Digital Receiver for Each TV?
Sparklight provides all-digital service and each TV requires its own digital receiver or a CableCard for devices that use them (such as a TiVo DVR not leased thru Sparklight). Digital receivers, including DVRs and CableCards, can be leased through your local office for a monthly fee. Please contact your local office or Sparklight Billing Support at 877-692-2253 for pricing.