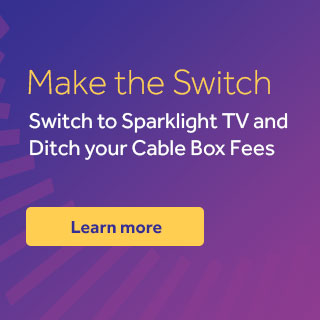 Digital Cable provides high-quality digital picture and sound to your current TV, equivalent to the quality of a DVD. Digital Cable works on your current TV. To get the most out of your HDTV set, an HD receiver or CableCard is needed.
To receive a channel offered in HD by Sparklight, you must subscribe to that channel in standard definition and have an HD CableCard or HD receiver from Sparklight, and have an HDTV compatible TV that accepts a 1080i signal via component or HDMI connections. In some systems digital access is required. broadcast HD channels can be viewed without a cable receiver or CableCard on an HDTV.
Unlike satellite, Sparklight provides these features as part of basic Cable with no additional charge.