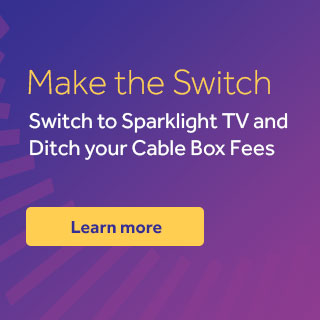 What do I do if I suspect someone is stealing cable?
You can report cable theft by contacting our Technical Support Department at 877-692-2253. Please include as much information as possible when contacting us, such as location, time and date, and any other information about how the theft occurred.
What harm is caused by stealing cable?
Cable theft is not a victimless crime. Although cable theft may have a less social stigma attached to it than other kinds of theft, the person most directly affected and hurt by cable theft is the authorized customer paying for services. Some examples of the ways that cable theft hurts the authorized customer include:


Poor Reception
When someone taps into our cable lines without authorization, it begins a chain of events that in many cases affect the picture quality of authorized customers.


Public Safety
It can threaten public safety by causing radar and police band interference.


Higher Costs
It can impact the monthly cost of cable due to increased maintenance and repair costs.
The Law
There are both state and federal laws against cable theft. Sentences in federal and state court for theft of cable service have ranged from probation to prison, with fines and restitution ranging from several hundred dollars to millions of dollars.