After you log in to your Sparklight Online Account, go to the 'Services' tab on the top navigation menu.

For help logging in, check out our support article.
Click on the 'Internet' sub-tab if it doesn't automatically open. Here's a quick overview of what you will find on the 'Internet' sub-tab: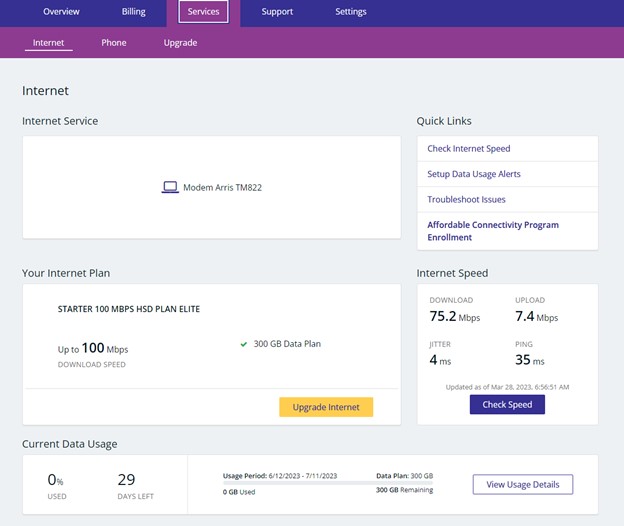 The 'Internet Service' section tells you what kind of modem you have, and the 'Your Internet Plan' section shows your plan's name and upload and download speeds. You'll also find the 'Upgrade Internet' button if you are ready to upgrade your speed.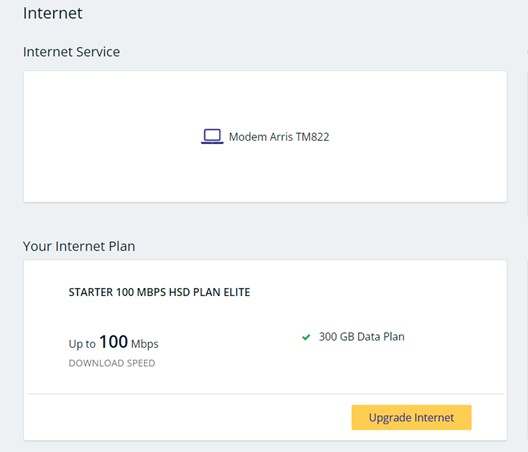 The 'Internet Speed' section shows your average stats for jitter, ping, and download and upload speeds. You can run a speed test and learn more about your speed by clicking the 'Check Speed' button.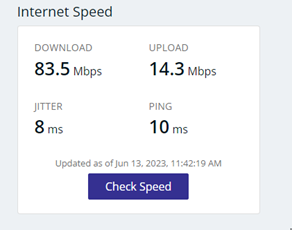 The 'Current Data Usage' section will show your data plan, how much data you've used, your remaining data, and your usage period. You can also view your usage details by clicking the 'View Usage Details' button.

In the 'Quick Links' section, you will find another link to check your internet speed, a link to set up data usage alerts, a link to our support page, and a link to learn more about the Affordable Connectivity Program.