To change your account password, first log into your online account here: Customer Portal
Step 1: Click the ''Setting'' tab in the top navigation bar.

Step 2: Under the ''User & Email Accounts'' tab, click on the edit icon for the profile you wish to update the password for.

Step 3: Enter in your new password that meets the minimum requirements, then click ''Save''.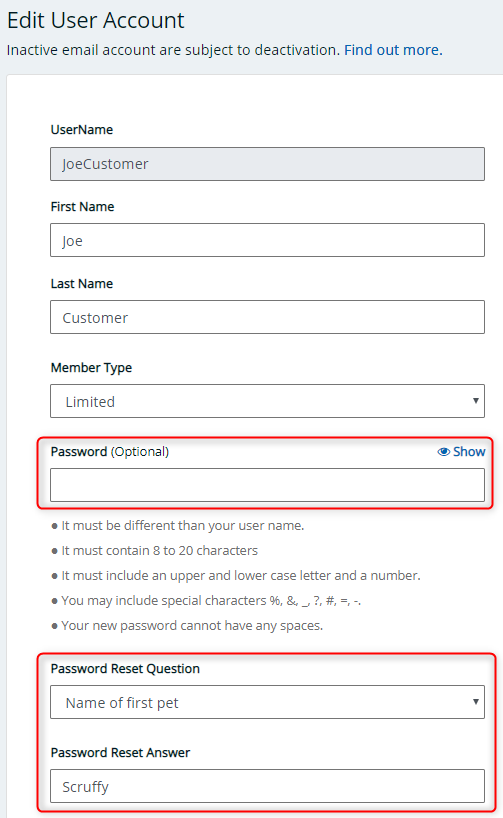 Note: Changing your password changes the password for your online account and email address. This includes both cableone.net and Sparklight.net email addresses. It does not change your Wifi password.
You have now successfully changed your password.