Quick Links:
I Forgot My Sparklight User ID
Retrieving your Sparklight user ID is easy! Please click here to look up your user ID. Be sure to have your billing account number, zip code, and phone number to login into your account. You can find your billing account number on your most recent billing statement. Click on 'Register/Reclaim Username.'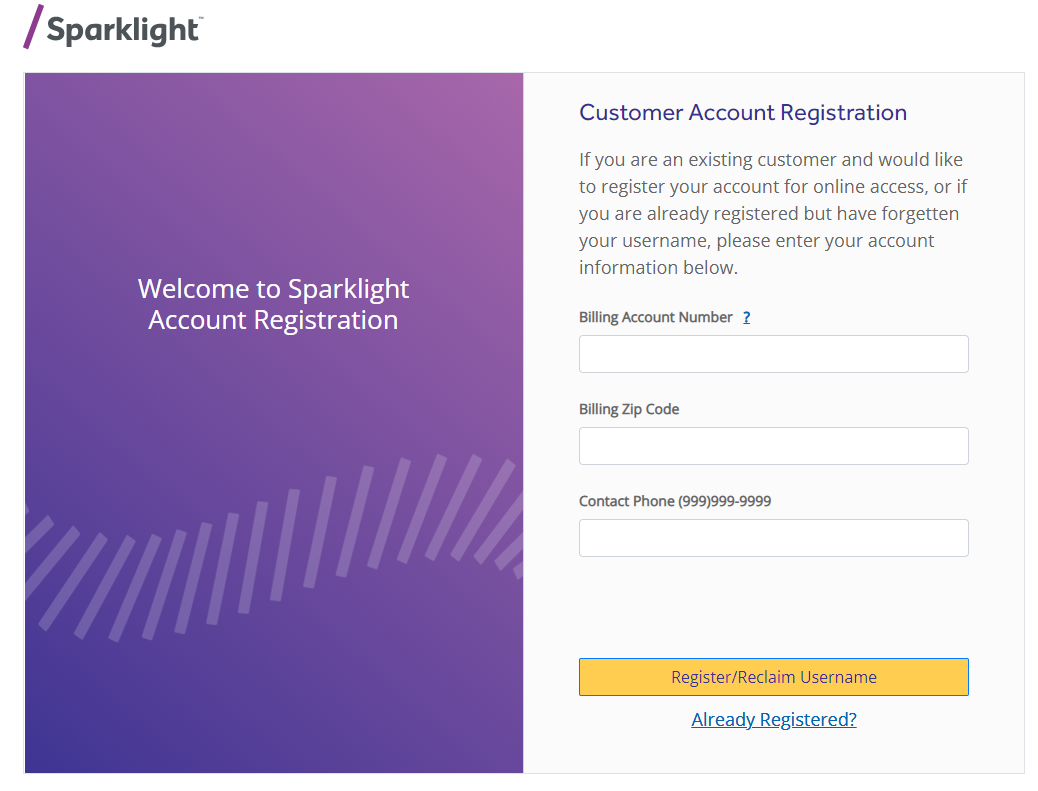 Change Your Account Password
It's easy to change your account password via our Sparklight Online Account. Log in to the Sparklight Online Account and follow the steps below.
NOTE: Changing your password for the account does not change your WiFi password.
After logging in to your online account, click on your username in the upper right-hand corner and then choose the "Profile Settings" option.



Under the "Password'' section, click on the edit icon to change the account password.


Enter in a new password that meets the minimum requirements, then click ''Change Password''.
Reset my Account/Email Password
Go to MyPassword and enter your User Name and Image Text (case-sensitive).
Enter the answer to the Reset Security Question and click "Next".


Enter a new password in the 'New Password

*

' field, re-type the same new password in the 'Verify Password

*

' field and click 'Confirm.'


You have successfully reset your password. Be sure use your new password the next time you log in.


Password guidelines:
- It must be different than your username
- It must contain 8 to 20 characters
- It must include an upper and lower case letter and a number
- It must include at least one of these special characters %, &, _, ?, #, =, -
- Your new password cannot have any spaces and will be case sensitive
Please Note: If you were unable to retrieve your username or forgot your security answer, please contact Technical Support at 877-692-2253 to assist with a password reset.