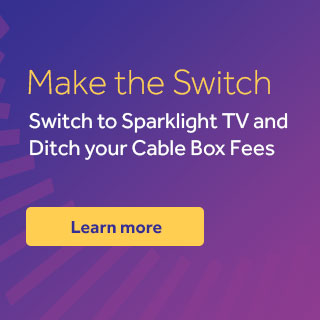 Why am I getting a "Channel Not Available" message?
If you are receiving this message, the channel you are trying to access may not be included in your cable plan. You can check to see what channels are in your line-up by going here . If you do subscribe to the channel please perform the following steps.

Step 1: Please reboot the Sparklight digital receiver by removing both the power cable and the coaxial cable from the back of the cable box.

Step 2: Reconnect both the power and coaxial cables to the Sparklight digital receiver. Please allow up to 20 minutes for all channels to appear.

Step 3: If you are still experiencing issues viewing channels please contact our phone support for further assistance.