After you log in to your Sparklight Online Account, go to the 'Settings' tab on the top navigation menu. Then select the sub-tab 'Notification Preferences.'
For help logging in, check out our support article.
Click on the notifications that you'd like to sign up for, then click the 'Save' button to save your preferences. Check out our In-Browser Notifications support article for more details about these notifications.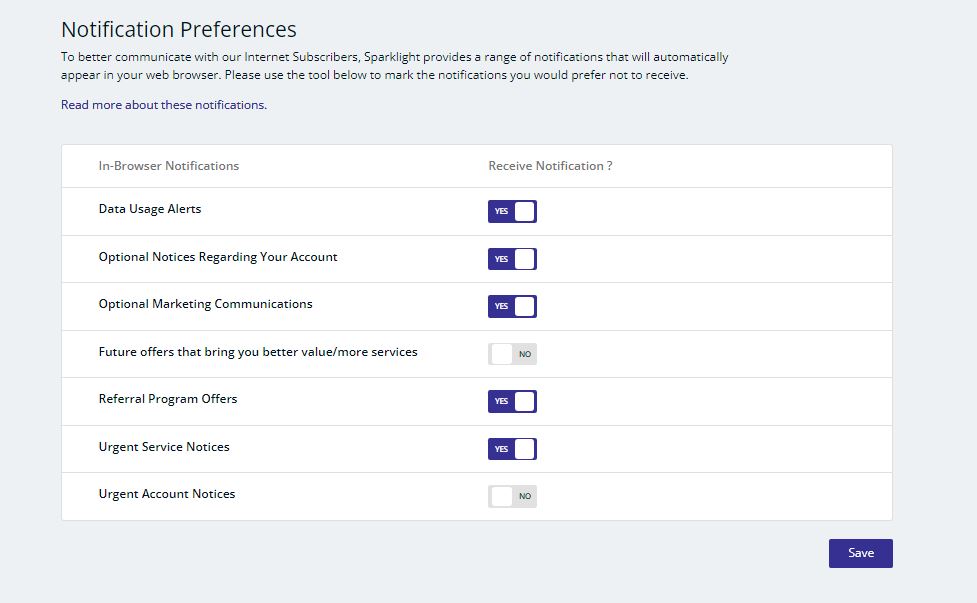 You can also sign up to receive text alerts including outage and billing alerts.
Learn more about Text Message Alerts
Learn more about Outage Alerts