Follow these steps to update your primary email address on a residential Sparklight account.
Note: Only the Head of Household may update the email address associated with the Sparklight account.
If you have multiple email addresses linked to your account, please contact our support team via chat or by phone at 877-692-2253 to update your email address.
Changing your email address.
1. Log in to your online Sparklight account.
2. Click on the arrow by your name and then click on Profile Settings.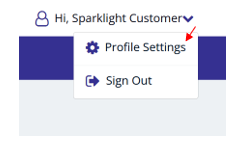 3. Click on the "edit" icon (pencil) next to the user name.

4. Delete your old email address, add your new email address, then click 'Save.'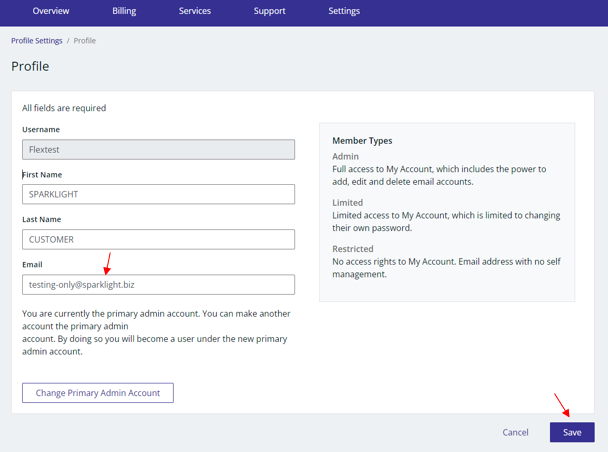 5. All set! You can view your updates by going back into your 'Profile Settings.'