Step 1: Log in to your online customer account here: Customer Portal.
Step 2: Click the "Billing" tab on the top navigation bar.

Step 3: Your latest bill will be displayed at the top of the page. This will show you any past due balances as well as your current amount due and date that it is due.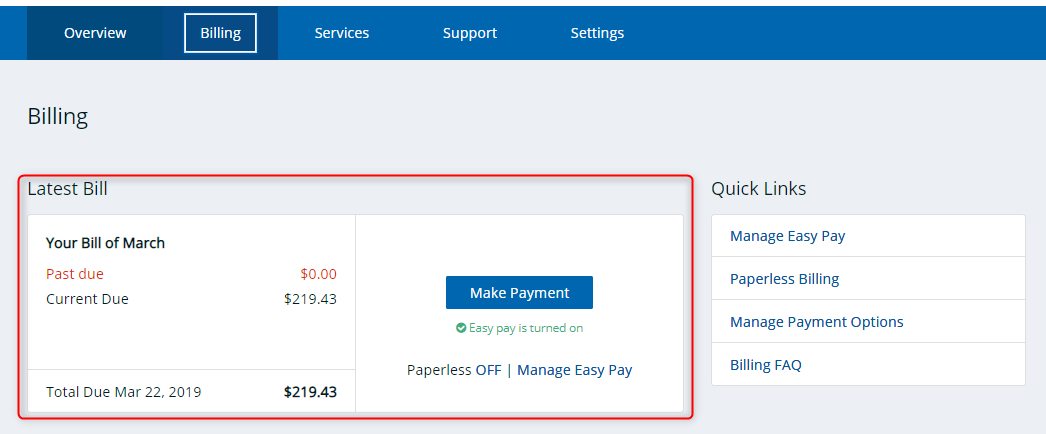 Step 4: To view your billing history, scroll down to the section labeled "Billing History". Here you will be able to view and download your past bills.