To view your payment history, follow the steps below.
Step 1: Log in to your online customer account here: Customer Portal.
Step 2: Click the "Billing" tab on the top navigation bar.

Step 3: Scroll down to the section labeled "Payment History".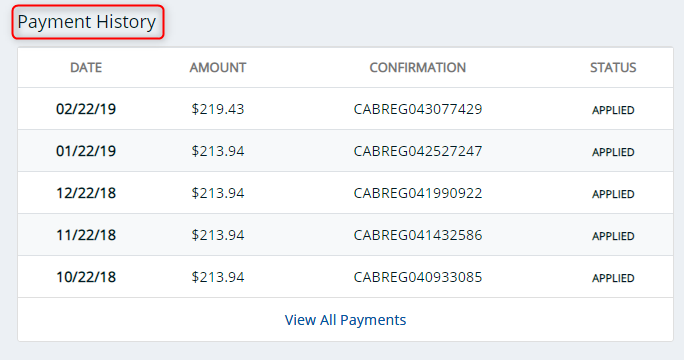 Step 4: To view all payments, click "View All Payments".